The City of Mission Hills is located in Northeast Johnson County, Kansas, and was envisioned in 1912 by urban planner J.C. Nichols, who developed the renowned Country Club Plaza district in Kansas City. First-time visitors to Mission Hills can't help noticing our fountains, statues, sculptures and urns. Some are hundreds of years old and many are museum pieces imported from abroad. You'll see them decorating our traffic islands or adorning our roadsides.
Community events, like the annual Street Fair or the Verona Columns Concert, attract family members of all ages. Wooded hills, winding streams and pleasant valleys provide a natural backdrop for what is one of the most beautiful American suburbs. Three golf courses form a green belt surrounding our stately homes and magnificent landscaped gardens. Passing a split-rail fence on a Sunday morning bike ride, you could easily imagine yourself in the country, miles from the hustle and bustle of city life.
Looking for the most reliable tile roofing contractors in Mission Hills, Kansas?  
If you are looking for residential roofing or tile roof repair then meet the experts of Royal Roofscapes. We have a solid reputation in the Mission Hills market for offering excellent tile roofing services with superior professional skills. We have handled everything from large Mission Hills residential roofing installation, preventative maintenance, and repair.  
You can depend on the professional roofers at Royal Roofscapes to provide you excellent roofing services on your home in Mission Hills, Kansas. Whether you need tile roof repair, or are looking to build a new tile, slate, or composite roof, we will guide you to the best roofing system for your home!   
Your roof is possibly the most important part of your home. When a roof is performing at its best, it's easy to forget about it and move forward in life. It's usually only when a problem arises that you start to think about tile roof maintenance.
Mission Hills, Kansas Metal Roofing 
There are many benefits to installing a metal roof on your home or business. We offer many varieties to suit your needs, and are proud to specialize in metal roofing in Mission Hills.  
Whether you're replacing an older roofing surface, or building a new home or commercial space, Royal Roofscapes has the metal roof to suit your needs. All of the benefits of metal roofing apply to residential and commercial construction alike. Royal Roofscapes has decades of experience providing metal roofing to Kansas City residents and business owners, and are the trusted experts for metal roof construction throughout Kansas. All of our work is insured, and roofers are hand-picked to represent the best quality of service and construction possible.
Top-Rated Roof Contractors in Mission Hills  
Over 30 years expertise in Kansas City we understand the climate.  Mission Hills experiences weather conditions at both ends of the spectrum. Your roof could easily be damaged by rainstorms, hail, heavy winds, and any combination of these. 
Conditions in a city like Mission Hills also have an effect on your home. It's important to keep your roof at its strongest to make sure your home is protected. Trust the condition of your roof to the experts at Royal Roofscapes in Mission Hills.
Why choose Royal Roofscapes for your Mission Hills tile roof? 
We founded Royal Roofscapes to fill a void that we identified in the high end residential roofing market. We cater to a high net worth clientele and consider ourselves to be more of a boutique roofing contractor than a high production, high volume player. We are obsessed with quality and service. 
How does the climate in Mission Hills affect my roof?
Relentless Sunlight
Ultraviolet rays beaming down onto your roof for hours can cause the materials to shrink and dissolve. The level of heat during Kansas summers also evaporates the bonding compounds for shingled roofs and can cause breakdown of your roof.
Rainstorms
Kansas plains allow for winds to pick up to high speeds. When a large storm rolls through, rain and wind can batter against your roof and open holes for leaks to start.
Hailstorms
Hailstorms are probably the biggest threat of damage to a Mission Hills roof. Even quarter-sized hail or smaller can cause a problem that will need the attention of a roofing professional. Don't assume just because hail was small or short-lived that your roof avoided damage. Have it checked!
Cold Snaps
The unpredictability of Kansas weather sometimes means temperatures can drop suddenly. Quick changes in temperature expand or contract materials that are supposed to be rigid. This rapid shifting can even break roof tiles and shingles.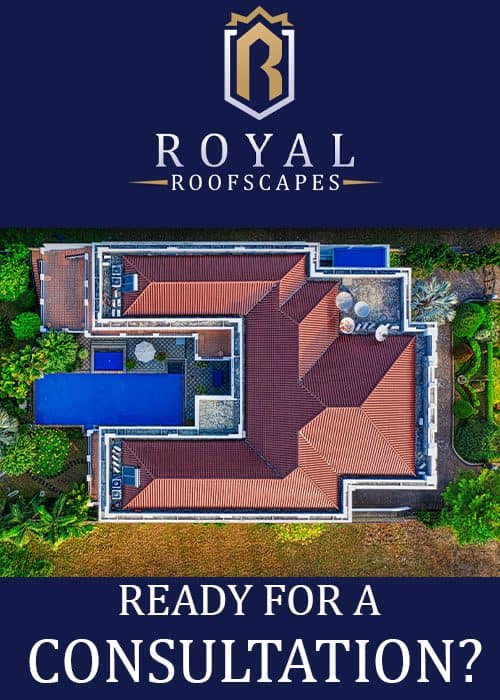 We are here when you need! Call and Book Your Consultation Today!
Questions?
Our experienced professionals will guide you through our products and services.