Professional Tile Roof Repair Services: Ensuring Longevity and Protection
Do you currently have an existing clay, slate, or concrete tile roof? If so, it's highly likely that you are experiencing issues with this system. While concrete roof tiles are marketed as a "lifetime" roofing solution with a lifespan of 75+ years, the underlying roofing system has a propensity for failure. It is this system beneath the tiles that plays a crucial role in keeping moisture out of your house, ensuring its structural integrity. The primary purpose of the tiles is to serve as a protective barrier and enhance the aesthetic appeal of your structure.
Understanding the Causes of System Failure
Concrete roof tiles are installed and securely fastened to battens, which are wooden furring strips running horizontally across the roof deck. Until recently, the use of direct-to-deck battens and #30 underlayment was considered a quality roofing system (as recently as 2012). However, advancements in roofing materials and technology have rendered these "direct deck" systems inadequate. This system fails to allow for the inevitable moisture that can penetrate beneath the tiles to escape from behind the battens. The presence of standing water deteriorates the battens, leading to the degradation of the #30 underlayment. The result is a leaky roof, despite the promised longevity of the "lifetime" roof. Additional factors contributing to these leaky roof systems include undersized valley metal flashings, years of debris accumulation, and the adverse effects of weathering and wildlife, all of which compound to create a nightmarish situation—a "lifetime" roof failure.
Comprehensive Solutions from Tile Roofing Specialists
Fortunately, as one of the leading tile roofing specialty contractors in the Midwest, we have the expertise and knowledge to address these issues effectively. Our team of repair specialists excels at identifying leaks and rectifying them promptly, ensuring the integrity of your roof system is restored.
In addition to our repair services, we highly recommend taking advantage of our industry-leading service and maintenance program. By enrolling in this program, you gain access to our unparalleled expertise in monitoring and maintaining your roof system. This proactive approach not only extends the lifecycle of your roof but also delays the need for an inevitable roof replacement.
Restoring the Integrity of Your Tile Roof
With our professional tile roof repair services, you can trust that your roof is in capable hands. We are committed to delivering exceptional craftsmanship, utilizing the latest techniques and materials to ensure the highest level of quality and durability. Our team is dedicated to restoring the integrity of your tile roof and safeguarding your investment.
Contact us today to schedule a consultation with our expert team. Let us demonstrate our commitment to excellence and provide you with the solutions needed to preserve and protect your tile roof for years to come.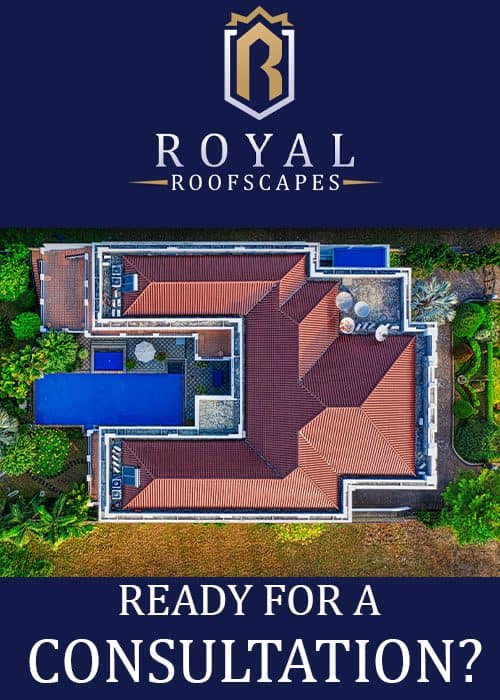 We are here when you need! Call and Book Your Consultation Today!
Questions?
Our experienced professionals will guide you through our products and services.